Headquartered in Chester, Connecticut, Cable Prep was founded in 1979 as Ben Hughes Communication Products Company. Since that time, Cable Prep brand tools have been setting the industry standard for performance, reliability, and ease of use.
Our mission is to provide the best tools for installing telecommunications systems, and we offer a full product line that includes stripping, coring, crimping, cutting, and cleaning tools for drop-cable, hard-line, fiber, and wireless applications. Renowned for their precision and superior quality, all Cable Prep brand tools are designed, assembled, tested, and factory calibrated at our Chester facility to meet the exacting standards of a broad range of cable and connector manufacturers.
To serve our worldwide market, we sell our products through a network of authorized Cable Prep distributors in the United States and more than 20 other countries.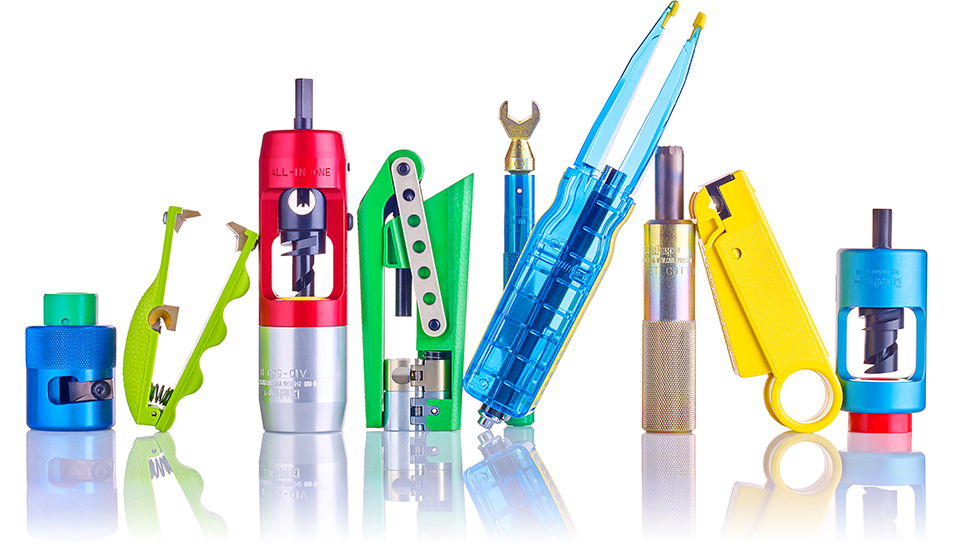 Meeting the Highest Standards … Yours!
By focusing on the unique requirements of each application – drop, hard-line, wireless, or fiber – we are able to design innovative tools that are easy to use. We know that accuracy and consistency are essential to both worker and network performance, so we ensure that our tools provide the precision needed, time after time.
All Cable Prep brand tools perform to the standards set by cable and connector manufacturers and the SCTE. We test each prototype to be sure it's easy to operate and comfortable to use. We repeat the same operations thousands of times and compare the results. Whether we're evaluating standard core depth, center conductor length, or jacket strip back, our requirements are tough. It's not enough just to meet spec; we need to be sure our tools will make your job easier – and safer.
Other design considerations are to make our tools compact, lightweight, and durable, as well as easy to identify. To facilitate picking the right tool for the job, Cable Prep brand tools are consistently color-coded according to the cables and connectors with which they are used.
Once our in-house testing validates our design concept, we work with the finest part manufacturers in the U.S. Together, we look for opportunities to minimize product cost, but never at the expense of quality. We are rigorous in our ongoing quality control and measure our success by the way our products perform in the field. No one at Cable Prep is satisfied until we have developed a tool that is superior to any other for the job.
We Want to Hear From You.
Everything at Cable Prep centers around performance: tool performance, network performance, installer performance, our performance. We listen attentively to those who install and maintain systems equipment, so that we can design tools to make their jobs easier. Through constant communication with manufacturers of cables and connectors, we ensure that our tools work well with their newest products. By talking with those who buy our products, we are able to keep our pricing competitive and our tools readily available to meet demand. And, by watching our competitors' responses to our initiatives, we are assured that our products are held in high esteem.
But we take the most pride in being the vendor of choice for so many customers. To achieve that distinction requires including the highest quality service as well as products. Whether your need is for technical or administrative assistance, our staff is eager to provide you with the information and help that you need to succeed. We invite you to call any of us with your questions, comments, or suggestions.
During east-coast office hours, you will be connected directly to our staff. An off-hour answering service lets you leave messages for our immediate attention on the next business day. Of course, you can always send an email to info@cableprep.com.
Cable Prep Standard Product Warranty
Ben Hughes Communication Products Co., (BHCP) warrants that the company's tools are free from defects in workmanship and material.
BHCP will repair or replace its tools, which fail to give satisfactory service, due to defective workmanship or material. Repairs or replacement should be at the election and expense of BHCP and is your exclusive remedy in place of all other rights and remedies.
Plastic tool components are warranted for as long as you own your tools.
Metal components are a consumable product. A consumable product is warranted at the time of sale, only against defects in workmanship and materials that prevent its use.
Consumable products are goods reasonably expected to be used up or damaged during use including, but not limited to core bits, strip core bits, jacket strip blades, CPT series blades, gator teeth and crimp and compression tools, links and pins.
BHCP shall not be liable for any incidental, special or consequential cost or damages incurred by the purchaser or others (including without limitation, lost profits, revenues, anticipated sales, business opportunities, goodwill or interruption of business and any other injury or damage).
We reserve the right to make changes in design or construction at any time, without incurring any obligation in incorporating such changes in tools previously sold.
We also reserve the right to discontinue the manufacture or offering for sale through our exclusive distributors of any tools at such time as we consider necessary.
We cannot accept responsibility for tools which have been abused, worn, altered, repaired by others or used incorrectly.
To make a claim, call Cable Prep toll-free at 800-394-4046. Upon authorization, U.S. Customers may ship product prepaid to Ben Hughes Communication Co., 207 Middlesex Ave., P.O. Box 373, Chester, CT 06412. Customers outside the continental U.S. must ship product to point of purchase. Damage occurring during transit is not covered by this warranty.

Well represented…
Cable Prep makes its tools readily available through a network of over 50 top national and international distributors.
…and well connected.
Cable Prep manufacturing processes and quality meet the certification standards of ASR (American Systems Registrar).
Cable Prep, as a minority-owned business, also is a member of WBE (Women's Business Enterprise).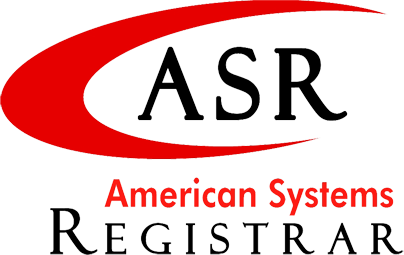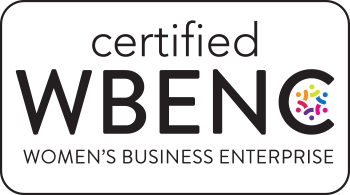 © Copyright 2020 Ben Hughes Communication Products Company. All rights reserved.
Cable Prep, the Cable Prep logo, Tools You Trust, the Cable Prep Tools You Trust logo, the CPT logo, FOCUS, the FOCUS logo, Gator, the Gator logo, Super CPT and Wing Ding are registered and common law trademarks of Ben Hughes Communication Products Company. Cable Prep® products and tools are covered under one or more of the following patents. U.S. Pat. Nos.: 5,561,903; 5,647,119; 5,749,270; 7,849,589; 7,232,235; 7,322,713 and other patents pending.